The Association of Bermuda Insurers and Reinsurers (ABIR) has announced its biennial officer election for 2021-2022.
New ABIR officials elected to Bermuda's leading international association of insurers and reinsurers are:
Chairman Marc Grandisson, CEO of Arch Capital Group Ltd.
Vice President Pina Albo, CEO of Hamilton Insurance Group Ltd.
Second Vice President Christopher Schaper, CEO of AIG Re.
Former ABIR Chairman Albert Benchimol, President and CEO of AXIS Capital; Kevin O'Donnell, President and CEO of RenaissanceRe Holdings, and Stephen Catlin, Chairman and CEO of Convex, also serve as ABIR officers.
"I am excited to advance ABIR's international mission and look forward to working with my fellow ABIR member companies to advance the interests of the Bermuda reinsurance market around the world," Grandisson said. 'I would like to thank former ABIR chairmen for their tremendous service in public policy, education and advocacy for the Bermuda market. Bermuda is well positioned for the upcoming market opportunities around the world and ABIR will continue to strive for open, well-regulated competitive insurance markets worldwide. "
Grandisson, who began his two-year ABIR chairmanship on January 1, was promoted to CEO of Arch in March 2018. Grandisson joined Arch Reinsurance Ltd. in October 2001. joined as chief actuary and subsequently held various leadership roles in the organization, including Chairman and CEO of Arch Worldwide Reinsurance Group from 2005 to 2015, and the Chairman and CEO of Arch Worldwide Mortgage Group from February 2014 to December 2015.
Prior to joining Arch, he held various positions in the Berkshire Hathaway Group, F&G Re, Inc. and Tillinghast / Towers Perrin occupy. He holds a Bachelor of Science in Actuarial Science from Laval University in Canada and a Master of Business Administration from Wharton School of the University of Pennsylvania. He is a Fellow of the Actuarial Society and a member of the American Academy of Actuaries.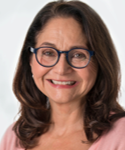 Albo joined Hamilton in January 2018 as CEO and is the first female CEO to be elected as an ABIR officer. Albo began her career as a lawyer in Toronto, Canada. After practicing in real estate, corporate finance and M&A, she joined Munich Re as a claims expert. During her 25-year career at Munich Re, she has increasingly held senior positions, including president, reinsurance at Munich Re America and member of the Munich Re Group Management Committee. Albo was a member of many industry boards, including the Board of the Insurance Information Institute, the Board of the Reinsurance Association of America, and the National Board of the Insurance Industry Charitable Foundation.
Albo holds a Masters in Law, International and European Community Law, from L'Université d'Aix-Marseille III, Aix-en-Provence, France; A Juris Doctor from Osgoode Hall Law School, York University, Toronto, Canada; and a Bachelor of Arts in Languages ​​from the University of Winnipeg, Winnipeg, Manitoba, Canada. She has been recognized for her contributions to the insurance industry and has received numerous awards, including the Association of Professional Insurance Women's "Woman of the Year" (2011). She was named a "Top Influencer" in the Insurance Company's list of 'Hot 100' (2014) and placed on the intelligent insurer's list 'Top 100 women in reinsurance' (2014 and 2015).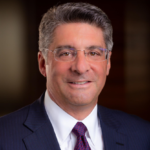 Schaper is the group CEO of AIG Re, the global reinsurance company of American International Group (AIG), which brings together the organizations of Validus Re, Alphacat and Talbot under one entity. Schaper joined AIG in 2019 and has more than 30 years of experience in the reinsurance industry during his career. Schaper joined Marsh & McLennan Companies from AIG, where he was CEO of Victor Insurance Holdings, Marsh's global management agent company. Schaper joined Marsh in 2016 and was a member of the Marsh Operations Committee. Schaper previously served as president of Montpelier Re Ltd. and Undertaking Chairman of Blue Capital, the capital market firm in Montpelier, and holds various leadership positions at Endurance Specialty Insurance Ltd., including chief underwriter and head of Reinsurance Schaper, holds a master's degree and an MBA from Johns Hopkins University and is' a member of the board of Dean's Advisory Council at Johns Hopkins University Carey School of Business.
ABIR members wrote off $ 109 billion in gross written premiums (CY2019) and make up about 36% of the global reinsurance market, based on net property / casualty earnings, which keeps insurance premiums affordable and accessible to consumers around the world. ABIR members alone deliver nearly half the capacity for Lloyds of London Syndicates (2019).
In Bermuda, ABIR members are leading the local economy and contributing more than $ 830 million to direct economic impact on the island in 2019, including investments of more than $ 131 million in local construction, real estate, housing and rentals.
Enterprises of ABIR members include Aeolus, AIG, Arch, Ariel Re, Argo Group, Ascot, Aspen, Assured Guaranty, Awbury, AXIS, Chubb, Convex, Fidelis, Fortitude Re, Hamilton, Hanover Re, Hiscox, Lancashire, MS Amlin , PartnerRe, Qatar Re, RenaissanceRe, Sirius, Third Point Re, Validus Re and Watford Re. Brokerage advisory cabinet members include: Guy Carpenter / Marsh and Willis Towers Watson.
Source: Association of Bermuda Insurers and Reinsurers (ABIR)
The most important insurance news in your inbox every working day.
Get the insurance industry's trusted newsletter