TC Keen has been appointed administrator for the Financial Regulation Division in Oregon.
The division licenses and regulates banks, credit unions, investments, debt resources and insurance in the state.
Keen has been acting administrator since August, succeeding Andrew Stolfi as administrator of the division.
In April, Stolfi was appointed by Governor Kate Brown to head the Department of Consumer and Business Services, the state's business and consumer protection agency, of which the Financial Regulation Division is a part. Stolfi will continue to serve as Oregon Insurance Commissioner, a role he has been playing since 2018.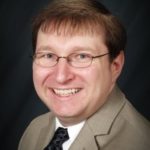 Keen has been Deputy Administrator at the Financial Regulation Division since 2015.
Was this article valuable?
Here are more articles you can enjoy.
The most important insurance news in your inbox every working day.
Get the insurance industry's trusted newsletter