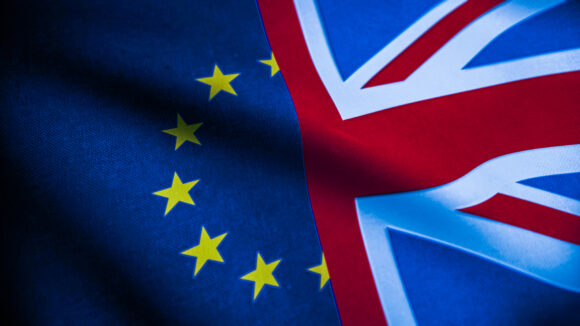 Britain and the European Union are set to reach an agreement on regulatory co-operation in financial services this month, but the UK's actions in Northern Ireland are making it harder to build confidence, the bloc's chief financial officer said on Thursday. said.
"We're on course," Mairead McGuinness said at a Politico event.
The British government unilaterally extended the grace period for food imports to Northern Ireland, which according to Brussels violates the terms of the British divorce agreement.
"Things like that do not help build trust," McGuinness added.
Britain's trade agreement with the EU from January does not cover financial services, and the city of London remains largely away from the largest export client.
Trading in euro shares and swaps has left London for the mainland, with Brussels now aiming to settle euro deals, and increase the Bank of England's hacking.
Brussels granted only limited direct access to the city of London under its "equivalence" system.
"It is very important to say that when we sit down with the UK to reach an agreement on the memorandum, it should not enter into a package deal within a short period of time that could restore access to the internal market," McGuinness said. said.
"There is not a bunch of equivalence possibilities that are suddenly on the table … We would rather look at each one if it requires us to."
There were still gaps in the information Britain provided about its intentions to deviate from EU rules, she said.
Britain has just announced plans to ease its listing rules and make itself more attractive to fintech companies to better compete with the EU, the United States and Asia.
"It's clear that something like this will contribute to our decision – making," McGuinness said. "If we provide equivalence, we need to make sure it is future-proof."
British Finance Minister Rishi Sunak told the Bank of England on Wednesday to be creative in keeping the City of London competitive after Brexit.
"I would not want the UK to step up its regulations," McGuinness said.
(Reporting by Huw Jones; Editing by Alex Richardson and John Stonestreet)
The most important insurance news in your inbox every working day.
Get the insurance industry's trusted newsletter