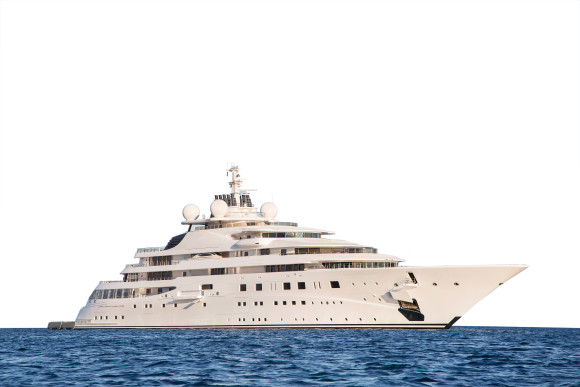 Howden Broking has announced that it has acquired independent broker Sturge Taylor & Associates (STA Group) for super yacht insurance.
STA Group will become part of Howden and will operate under the new Howden Sturge brand.
This acquisition further underscores Howden's drive to invest in specialties and include them on its global platform, enabling it to provide more expertise and advice to clients, the company said in a statement.
Financial details of the acquisition, which received full regulatory approval, were not disclosed.
STA Group, which has been addressing the insurance claims of super-hunting owners and the related industry for more than 50 years, is the world's leading independent specialist super-hunting insurance broker with 30 employees and offices in London, Southampton and Antibes and includes the renowned Fastnet Marine . insurance brokerage firm.
"We are always looking to expand our specialty capability and STA Group is one of the oldest and most established insurance brokers in the super hunting and pleasure craft space," said Andy Bragoli, CEO of Howden's UK region.
" A partnership with STA Group provides our clients with access to leading-edge expertise in this specialized sector, while at the same time enabling us to expand our global marine capability, particularly in the US, where we increase our wholesale and retail relationships with our US partners to target the American pleasure craft market, "he added.
'It is our ambition to take our business to the next level, and it means to us that we maximize our ability to deliver the best solutions for our customers, increase our offering and move to new markets. As an independent company, we are delighted to work with a company that shares the values ​​of independence and ownership of employees, "reads a joint statement from Burr Taylor and Caspar McDonald, directors of Sturge Taylor, and Richard Power, director of Fastnet Marine.
"Becoming part of Howden means we can continue to grow our business by leveraging its global scale, market power and extensive expertise in the broader marine sector," they added.
Howden's Marine division, which consists of more than 110 people, is headquartered in London with offices throughout Europe, Asia Pacific and the Middle East, and with access to a network of international partners.
"The acquisition of STA Group is a strategic move that is particularly in line with the noticeable rise in the super-hunting industry, as it is bouncing back after a few years," noted Marine Whiteside, CEO of Marine Howden.
"The new orders for superyachts have increased from 353 in 2019 to 365 in 2020, with the second half of last year achieving the best results since 2009," he added. "Howden Sturge will respond to this demand and provide specialist coverage in the world's insurance markets, and in collaboration with HX, our digital and analytics division, he develops data-driven insurance products for pleasure boating customers."
About Howden Broking
Founded in 1994, Howden employs more than 6,500 people worldwide. Together with network partners consistent with his specialty-led proposal, Howden operates in more than 90 areas.
Source: Howden
Interested in Agencies?
Get automatic alerts for this topic.